Shining Light in Hamilton County
What's Happening This Week
Friday, September 18, 2020: With the cooler weather this weekend, we are changing our outdoor worship time to 11am, with Sabbath School classes starting at 9:30.
During the month of September, and as the weather permits, we will be meeting outside for church service, but if it's raining or the threat of rain exists, we will meet inside. If we do meet inside, we would ask that all attendees wear a mask while inside and continue to follow the social distancing guidelines as outlined by the CDC.
Have a wonderful week and hope to see you this Sabbath.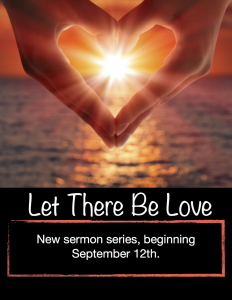 This weeks sermon title is, "The Distortion of Love", and is part two of a six part sermon series "Let There Be Love".